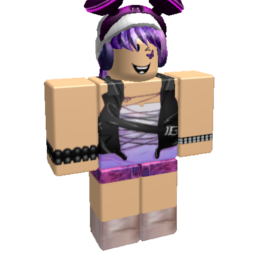 Audio
 is a secret character in
Jury Rigging
, and is a Tier 4 character in
Mad Games
.
Appearance
Audio wears a Purple Tank Top With Black Jacket. She wears purple shorts and pearl shoes. Right arm sports a bracelet with black baubles and left arm has smaller, silver-studded bracelet. She has White Beanie with Galaxy Hair, galactic headphones and magenta speakerphones. A butterfly appears on her left cheek. Music can be heard when Audio is nearby.
Description
"Once upon a time, scientist with special love towards music decided to design himself a personalized .mp3 player. He overdid it a bit, and designed an android with two speakers on her head. Thus, Audio was born."
Voice
Audio was voice acted by DetonatedSilver .
Trivia
She can be unlocked by acquiring "Stereophonic" badge. To achieve the badge, simply give Nikki the dual revolvers.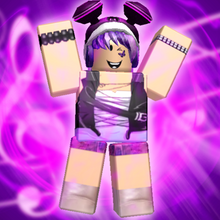 Ad blocker interference detected!
Wikia is a free-to-use site that makes money from advertising. We have a modified experience for viewers using ad blockers

Wikia is not accessible if you've made further modifications. Remove the custom ad blocker rule(s) and the page will load as expected.