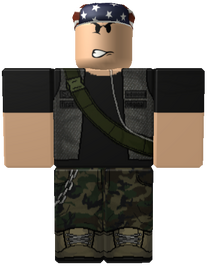 Clutch was a new male character added in the 1.0.0 Update in the Mad Murderer, and is a Tier 3 character in Mad Games.
Appearance
Clutch wears the USA Biker Headband as his bandana. He has the Raigface face, camouflage pants, and a black shirt and vest. He very much resembles a biker.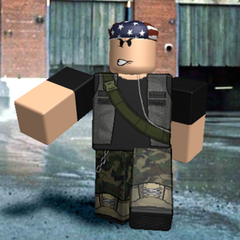 Trivia
He was one of the new characters added along with Jessi, Drew, Fabio, Signe, Angel, Red, Ross, Larry, Garry, Callie, and Nolan.
He is one of the two military-based characters from Mad Studios, the other being Spike.
He is the only biker character in any Mad Studios game.
Clutch was created by snwdrft.
Ad blocker interference detected!
Wikia is a free-to-use site that makes money from advertising. We have a modified experience for viewers using ad blockers

Wikia is not accessible if you've made further modifications. Remove the custom ad blocker rule(s) and the page will load as expected.