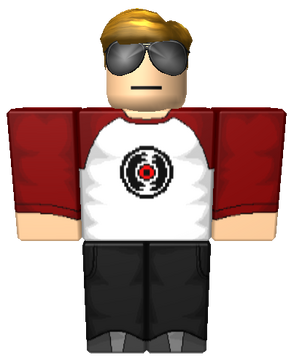 Dave
is a new character added in the 2014 Christmas update.
Appearance
He is a white male with blonde hair, dark grey shades, a red and white shirt with a picture of a vinyl record on it, black pants and gray shoes.
His appearance is based on Dave Strider, a character in the popular Webcomic, Homestuck, which can be found at mspaintadventures.com (which is currently known as homestuck.com).
Trivia