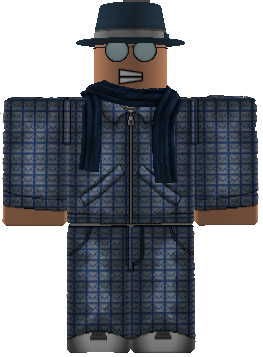 Jonas
Jonas was a character from the 2014 XMAS Update.
Appearance
He wears a blue fedora, gray shades, a blue scarf, a blue jacket and matching pants with envelope pattern, and grey shoes.
Trivia
Jonas was added in the 2014 XMAS Update.
He was removed in the Old Merge.
Jonas's appearance makes him look a bit like a tough guy.
Ad blocker interference detected!
Wikia is a free-to-use site that makes money from advertising. We have a modified experience for viewers using ad blockers

Wikia is not accessible if you've made further modifications. Remove the custom ad blocker rule(s) and the page will load as expected.