Basic Info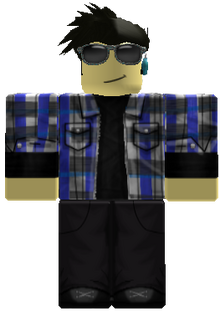 Kevin is an original male character in the Mad Murderer. Not much is known about him, despite him being one of the first characters.
Appearance
Kevin has pointy black hair and silver steel shades. Kevin also has blue and orange steampunk headphones. Kevin wears a blue plaid jacket over a black shirt. He wears black slacks and black sneakers.
Trivia
Kevin is an original character of TMM.
Kevin is often confused with Jeff and John as their "brother".
Ad blocker interference detected!
Wikia is a free-to-use site that makes money from advertising. We have a modified experience for viewers using ad blockers

Wikia is not accessible if you've made further modifications. Remove the custom ad blocker rule(s) and the page will load as expected.