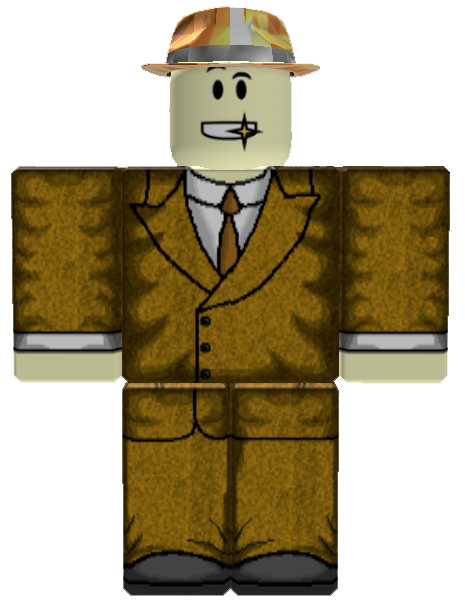 Basic Info
Martin is one of the original characters from the Mad Murderer. As seen in some advertisements, Mike is his servant. Martin's Mad Paintball description hints he does what he pleases and is not a very liked person.
Appearance
Martin is a pale white male who wears a sparkly golden fedora, a matching gold suit, and a gold tie over a white collared shirt. Martin also has black shoes. Martin has the 'Golden Shiny Teeth' face.
Trivia
Martin is the/a son to a local millionaire.
He is also a spoiled brat.
Martin appears in Mad Paintball as a rifle class.
Martin may base on TheGamer101 , the creator of Sword Fighting Tournament and the intern of ROBLOX Client Team.