Otto is a character introduced in the 2014 XMAS Update in The Mad Murderer.
Appearance
Otto wears Erik's Hat, a white and blue striped polo shirt, a silver watch, brown slacks, and white shoes.
He has brown hair and the Winky face.
Trivia
Otto's name was originally "Rodger".
Otto was never deleted, and is still playable.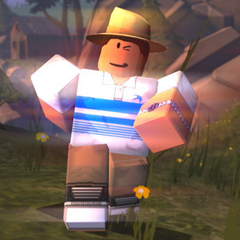 Ad blocker interference detected!
Wikia is a free-to-use site that makes money from advertising. We have a modified experience for viewers using ad blockers

Wikia is not accessible if you've made further modifications. Remove the custom ad blocker rule(s) and the page will load as expected.