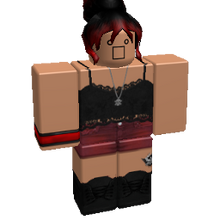 Rachel
is a craftable character in
Jury Rigging
, and is a Tier 1 character in
Mad Games
.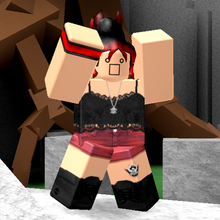 Appearance
Rachel is a female with black hair with red highlights in a bun. She wears a silver pendant, a black top, dark pink shorts, black shoes, and a red armband on her right arm.
Description
"Despite numerous incidents in the past, Rachel never learned to judge how dangerous things could be. Poor girl, never expected it to be a gun fight."
Voice
TBA
Trivia
Rachel is slightly tanner than other Mad Studio characters.
She has custom hair texture.
Her face is the face that Raig Table gear gives to you.
Ad blocker interference detected!
Wikia is a free-to-use site that makes money from advertising. We have a modified experience for viewers using ad blockers

Wikia is not accessible if you've made further modifications. Remove the custom ad blocker rule(s) and the page will load as expected.