Ted is a tier 5 character card in Mad Games.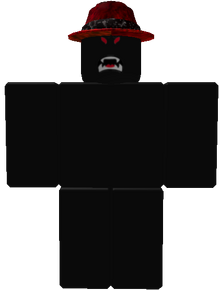 Appearance
Ted looked similar to Beast, but instead he wears Adurite Fedora with Black Iron Accent and his face is Beast Mode.
Trivia
Ted was created by testedman123456789, and along with Quentin and Jayden, were chosen players who spun the wheel 50+ times to have a character card based on their avatar.
Ad blocker interference detected!
Wikia is a free-to-use site that makes money from advertising. We have a modified experience for viewers using ad blockers

Wikia is not accessible if you've made further modifications. Remove the custom ad blocker rule(s) and the page will load as expected.